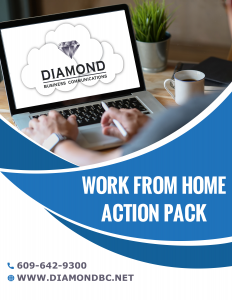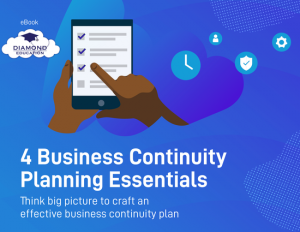 Can your business afford to be down for 24 hours?
These days, it's not a matter of if your business will experience downtime, but when. Imagine your servers crashing during the busiest season of the year. Do you have a plan to get back up and running in minutes? Your safest bet is to plan for the worst by having a business continuity and disaster recovery plan in place.
Want to learn more about keeping your business up and running?
Download the eBook, 4 Business Continuity Planning Essentials today!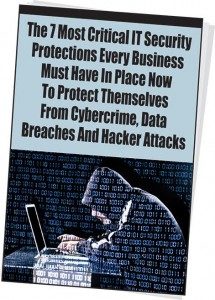 Cybersecurity Tips For Employees
It is critical that SMBs Educate employees about cyberthreats and hold them accountable. Employees need to know about online threats and how to protect your business's data, including safe use of social networking sites. Depending on the nature of your business, employees might be introducing competitors to sensitive details about your firm's internal business.