As a business owner for 24 years and  working on the other side of the table in both a very large corporate environment and a small business I can honestly say, I've come full circle. The defeat of seeing firsthand how valuable customers were forced to wait on the sidelines to get answers and simple responsive support they needed infuriated me.  There is no better place for me than operating my own companies. It is the only way I can truly be responsible to execute superior service for our clients. A vision that never loses focus and I love to produce.
When I walk into a fellow business owner or director's office for the first time, I already know there is a mirage of reasons they are speaking to me. Today it is harder than ever to keep up with technology, Fast track traditional business pain points combined with the race to protect their business against cyber threats puts an increasing amount of stress to a business owner and leaders of industry.
Growing companies' problems begin when their technology falls out of sync with their business processes. When a business strategy goes awry because of poor technology, employee downtime, or lack of resources and know how, it can be detrimental to business owners or department heads alike.
I founded Diamond Business Communications for you, the business owner, leader, CIO by providing you the technology resources you need to keep you focused on growing the business. Please stop letting inadequate technology guidance and support block your growth. Our team will make difference !
With great joy, I can easily say, "Every client is a Diamond, and served First Class Technology Foresight & Customer Support."
Dedicated to your success,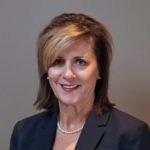 Cora Park
President, CEO
Diamond Business Communications