If we plan on delivering consistent remarkable experiences for our clients, we need a set of principles that guide our actions and steer our goals.  Decisions become natural for all of us when we ask, "does this align with our core values?"
With these values we can deliver our mission in unison for our employees, customers, and community.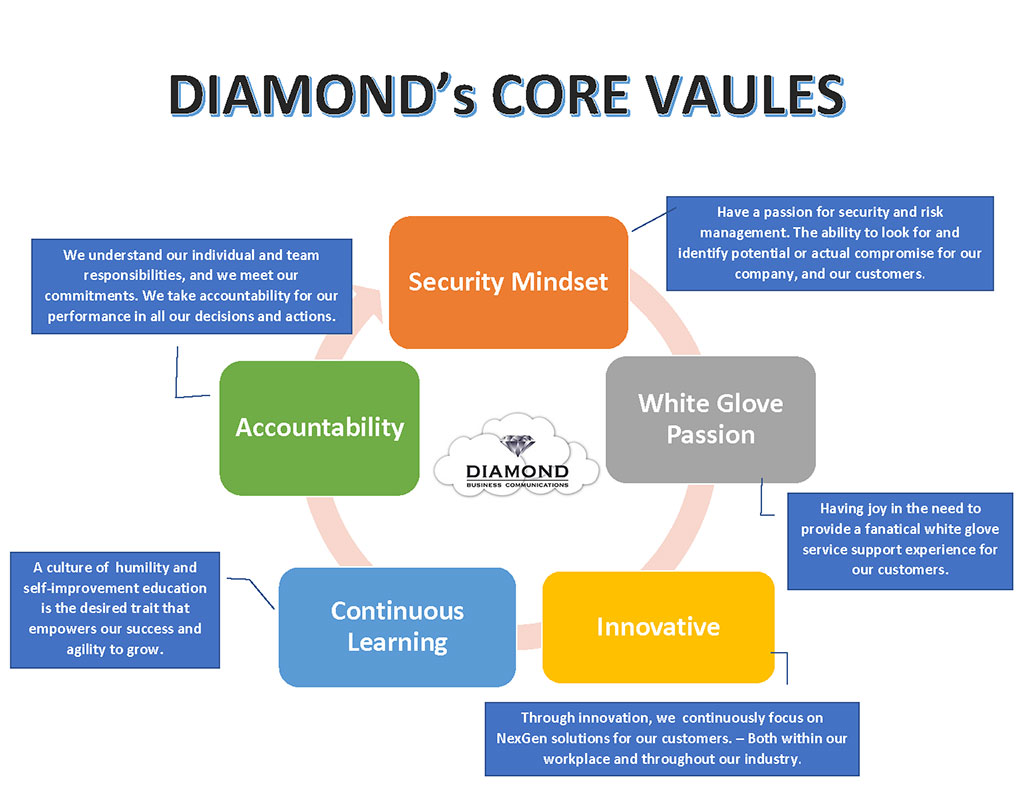 All Diamond leadership and employees know, to be a success at Diamond you must accept ownership of the Core Values we've put in place. These values are the culture for all we do at Diamond Business Communications.
We are very proud to share these with you. Helping our employees, clients and community unify their use of today's technologies evolves around every core value.
Dedicated To Your Success,
Cora Park, President Diamond Business Communications