Do You Have Trusted IT Support You Can Rely On For Your Business in Burlington, Mercer, Middlesex Counties and Throughout New Jersey?
We Have Over 25 Years Of Experience Servicing SMB's and Non-Profit Organizations.  Now Our Expertise Is Helping Companies and Non-Profits Unify Their Use of Today's Technologies, Safeguard Their Network, and Become More Skillful With The Communications For All Internal Staff, Mobile Staff, and Collaborating Partners. Increasing Your Position To Serve The Community And Expand Geographically To Grow With A Seamless Transition.
If You're Growing Fast or Want To Grow Your Organization and Need Help,
Call Us Now at 609-469-2602. Or email us now at HelpMeNow@DiamondBC.Net
Cora Park, President CEO
Diamond Business Communications
Call Us Today At

609-642-9300
Diamond Recognized for Excellence in Managed IT Services
Diamond is proud to announce that the prestigious CRN a brand of the Channel company has been recongnized for Excellence in Managed IT Services.
Diamond Business Communications has been named on the 2019 Managed Service Provider (MSP) 500 List. This annual list recognizes North American solution providers with innovative approaches to managed services. These services help customers improve operational efficiencies, maximize return on IT investments, and continuously help them navigate the complexities of IT solutions.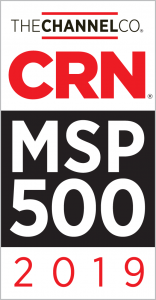 10 Reasons to Choose Diamond Business Communications
to Support Your Computer Network
See what other business owners are saying about us…
Not ready to call yet?
Not quite ready to call Diamond Business Communications yet? We understand - entrusting your IT support to a new provider is a big step to take. To help you along the way, take a look at our FREE report, which is ready for download right now: What Every Business Owner Must Know About Hiring An Honest, Competent, Responsive And Fairly Priced IT Company.
The report explains everything you need to know about taking the first step to procuring assistance with your IT maintenance, by way of 21 questions that should be at the front of your mind as you consider different firms. Best of all, the report is completely free of charge, with no strings attached. It's essential reading before you settle on a technology company to put your faith in.
Don't delay - download our FREE report today!