Stark & Stark Sponsored V.I.P
Diamond Lunch & Learn Seminar:
INVITATION ONLY
Critical Cyber Security Protections EVERY Business Must Have In Place NOW To Avoid Ransomware, Cyber-Attacks, Bank Fraud and Data-Breach Penalties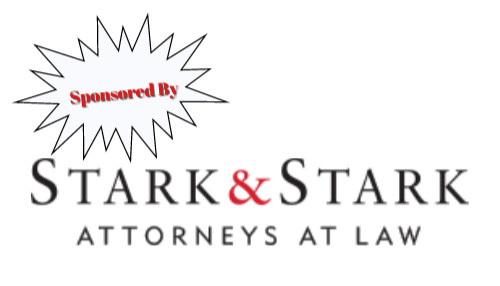 Event Details:
When: TBD Coming Spring 2023
Session Time: 11:30 pm – 1:30 pm
During This Must-Attend Seminar You'll Discover:
When you get hacked– and it's inevitable that you will – what should you have in place now to truly minimize the damages and downtime to a minor inconvenience?
The #1 security threat to your businessthat antivirus, firewalls and other security protocols are defenseless against, and what you can easily do to minimize the risk.
A SHOCKING truth about bank fraud that most businesses don't know about that could (literally) wipe out your bank account.
Why firewalls and antivirus software give you a false sense of security – and what it REALLY takes to protect your organization against new threats and today's sophisticated cybercrime rings.
Who Will Attend?
Business Owners, C-Level executives and managers who are concerned about: lost or stolen devices, privacy of confidential information, employment litigation introduced when employees use personal devices to access company data, and State and Federal laws that carry heavy fines for lost or stolen data. This is of particular importance for those organizations that handle ANY sensitive data such as credit card and financial information, medical records (or serve clients who have medical records) or that simply want to avoid having their bank account wiped out due to a cyber-attack.
All attendees are eligible to receive a Level 1 Pen Test. These Pen tests have a value of approximately $2000 and will disclose YOUR organizations' current risk and vulnerabilities.
TBD Coming Spring 2023 at 11:30 am
Ruth Chris Steak House
Princeton Forrestal Village
2 Village Blvd
Princeton NJ 08540
Logistics:
Doors open at 11:30 AM
Lunch and Presentation promptly at 12:00 PM
Network with colleagues before and after
Complimentary Parking available
Meet Your Presenters: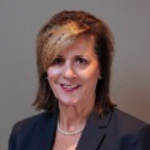 Cora Park
As a business owner for 24 years and working on the other side of the table in both a very large corporate environment and a small business I can honestly say, I've come full circle. The defeat of seeing firsthand how valuable customers were forced to wait on the sidelines to get answers and simple responsive support they needed infuriated me. There is no better place for me than operating my own companies. It is the only way I can truly be responsible to execute superior service for our clients. A vision that never loses focus and I love to produce.
When I walk into a fellow business owner or director's office for the first time, I already know there is a mirage of reasons they are speaking to me. Today it is harder than ever to keep up with technology, Fast track traditional business pain points combined with the race to protect their business against cyber threats puts an increasing amount of stress to a business owner and leaders of industry.
Growing companies' problems begin when their technology falls out of sync with their business processes. When a business strategy goes awry because of poor technology, employee downtime, or lack of resources and know how, it can be detrimental to business owners or department heads alike.
I founded Diamond Business Communications for you, the business owner, leader, CIO by providing you the technology resources you need to keep you focused on growing the business. Please stop letting inadequate technology guidance and support block your growth. Our team will make difference !
Trina Glass
Trina L. Glass is a Shareholder and member of Stark & Stark's Investment Management & Securities Group. Ms. Glass' legal practice is devoted to supporting the regulatory and compliance requirements of financial institutions, specializing in securities filings, regulatory analysis, investigations, books and records requirements, regulatory inquiries and exams, risk mitigation, privacy, industry advocacy, advising on written supervisory and compliance policies, and other procedural matters related to broker-dealers, investment advisors, and investment companies.
Prior to joining Stark & Stark, Ms. Glass gained extensive experience as Regulatory Compliance Counsel to a leading global clearing firm, asset management firms, and two AMLaw 200 law firms; responsible for tracking and managing the firms' awareness, interpretation, advocacy, response and implementation of changing regulation. Ms. Glass also managed a global regulatory compliance team that led efforts in designing and implementing regulatory intelligence platforms, ensuring a sufficient enterprise-wide supervisory structure and oversight program, while assessing GDPR readiness and other legal and regulatory enterprise risks. In addition, she is currently a member of Stark & Stark's Diversity, Equity & Inclusion Committee.
Trina Glass received her law degree from Rutgers Law School in Newark, New Jersey. During her time at Rutgers, Ms. Glass worked as a Teaching Associate for the Legal Research and Writing course and a Student Attorney in the Rutgers Newark Law School Community and Transactional Lawyering Clinic.
Jeffrey A. Lang
Mr. Lang is a member of Stark & Stark's Investment Management & Securities Group in the Lawrenceville, New Jersey office. Mr. Lang has over 25 years of regulatory and compliance experience, including SEC, FINRA, and global corporate compliance expertise. Mr. Lang has served as a Chief Compliance Officer with both large institutional and start-up registered investment advisers. Mr. Lang concentrates his practice on all facets of Investment Adviser and Broker-Dealer compliance, managed accounts, oversight of business practices and supervision, and risk assessments. He also has extensive experience in managing SEC, FINRA, and state regulatory examinations.
He has obtained both Certified Financial Planner (CFP) and Investment Adviser Certified Compliance Professional designations. Mr. Lang has also completed the Certified Regulatory and Compliance Professional program offered by the FINRA Institute at Wharton.
Mr. Lang has held the Series 7, 9, 10, 24, 63 and 65 FINRA securities licenses.
*All marketing information provided is shared between Diamond Business Communications, LLC and Stark & Stark Attorneys At Law