Dear Community,
There is so much information about COVID-19, so we've decided to distill this for you, offering you the most important and relevant information about navigating this from a business perspective. You'll find resources here on planning financially, working remotely, helping your employees cope, and leading with excellence during a crisis.
We will continue to update the resources found here as there are new developments and programs available.
As always, I'm here to offer any guidance you need on concerns about your business and business continuity.
This too we shall overcome!
Dedicated To Your Success,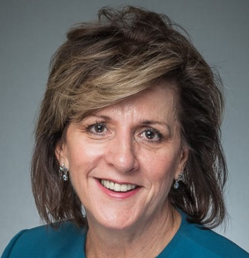 Cora Park
President & CEO

A Message from Linda M. Czipo President & CEO
A NEW GUIDE: Going Forward: Best Practices and Considerations for Non-Profit Reopening
The Center for Non-Profits hopes you and your team are safe and healthy. We thank all who have provided care, comfort and healing during the COVID-19 emergency, and for continuing to serve our communities in other ways. While the crisis is far from over, we're encouraged that our state and many organizations are taking steps toward re-opening or resuming some in-person activities.
The Center has partnered on a new guide that we hope will make the process a little easier - Going Forward: Best Practices and Considerations for Non-Profit Reopening. This FREE compilation guide covers many factors you may want to consider, such as workplace safety, human resource issues and more, with plenty of links to more detailed information. It will be updated periodically as circumstances warrant.
REMOTE COLLABORATION TOOLS
Protective Actions For Zoom Meetings
Create a more secure VTC environment with these ZOOM Tips
Zoom, has been a target of threat actors taking advantage of weaknesses in the platform's default security and privacy settings. There have been recent incidents of VTC-hijacking, also known as Zoom-bombing, in which unauthorized persons gain access to a teleconference and display lewd, threatening, or otherwise inappropriate images and language. Zoom is taking steps to address these issues.
In the meantime here are some tips we can share to create a more secure VTC environment with Zoom. View or Download Our Tips
Read Full Article Blog Post;
Microsoft Teams for Instant Messaging and Video Conferencing:
We use this at Diamond. We hold a daily huddle each morning at 8:30AM for 8 minutes to align for the day and we get to see each other. Then I stay on Teams at my workspace all day to be available if someone needs something. We keep our team communication OUT OF OUR INBOXES.
This tool is Included in your Microsoft Office 365 Licensing a the Business Essentials, Business Premium, E1, and E3 levels.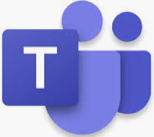 Slack Instant Messaging:
Slack is also a great tool to use in house to communicate in real time about internal and client facing items.
Fast Company & A LOT MORE – 'How to manage virtual meetings – best practices'
As we move to more remote working have 'good' and 'frequent' meetings will become highly valuable.
How To Get Financial Relief
The SBA is offering small business loans at very low rates. Here's where you can apply.
Coronavirus (COVID-19): Small Business Guidance & Loan Resources
Certain states are offering assistance to small businesses, but it varies by state. Here's a link to the National Governor's Association where you can see what relief your state is offering.