Diamond Community Donation
FREE HELP AS YOUR COMPANY DEALS WITH COVID-19 NO SMB
OR NON-PROFIT CAN BE LEFT BEHIND
Dear Community,
You are the lifeblood of our community. Diamond Business Communications wants you to know we are here to help ALL small medium size businesses (SMBs) and the non-profit community get through this uncertain time. Diamond Business Communications WILL HELP YOUR ORGANIZATION STAY CONNECTED AND YOUR STAFF WORK FROM HOME. Even if you work with another IT provider, we can assist you with remote access through to May 1, 2020. We have extra remote access licenses to donate to you. When I run out, I'll refer you to one of my 1500 MSP friends in the US to try and get you help. If you need guidance on business continuity, security concerns with work from home, or if you even just need another business owner to bounce ideas off. I'm here. Seriously there is no obligation or cost associated with this offer. We have limited number of software licenses available and we will do our best to serve you during these times. Call us if you need any help at 609-642-9300, or email me now Cora@DiamondBC.net
Thank you and stay safe. Please see the buttons to the right for EXTRA SUPPORT TOOLs for your business we have created a FREE downloadable WORK FROM HOME -ACTION PACK. Complete with set of guidelines and tips, sample protocols, templates with employee agreements, all to customize and get your work from home policies in place. Keep checking back as we will be updating this resource page often.

Dedicated To Your Success,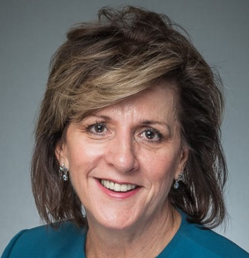 Cora Park
President & CEO
How To Get Financial Relief
The SBA is offering small business loans at very low rates. Here's where you can apply.
Coronavirus (COVID-19): Small Business Guidance & Loan Resources
Certain states are offering assistance to small businesses, but it varies by state. Here's a link to the National Governor's Association where you can see what relief your state is offering.
REMOTE COLLABORATION TOOLS
Protective Actions For Zoom Meetings
Create a more secure VTC environment with these ZOOM Tips
Zoom, has been a target of threat actors taking advantage of weaknesses in the platform's default security and privacy settings. There have been recent incidents of VTC-hijacking, also known as Zoom-bombing, in which unauthorized persons gain access to a teleconference and display lewd, threatening, or otherwise inappropriate images and language. Zoom is taking steps to address these issues.

In the meantime here are some tips we can share to create a more secure VTC environment with Zoom. View or Download Our Tips
Read Full Article Blog Post;
Microsoft Teams for Instant Messaging and Video Conferencing:
We use this at Diamond. We hold a daily huddle each morning at 8:30AM for 8 minutes to align for the day and we get to see each other. Then I stay on Teams at my workspace all day to be available if someone needs something. We keep our team communication OUT OF OUR INBOXES.
This tool is Included in your Microsoft Office 365 Licensing a the Business Essentials, Business Premium, E1, and E3 levels.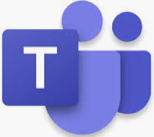 Slack Instant Messaging:
Slack is also a great tool to use in house to communicate in real time about internal and client facing items.
Fast Company & A LOT MORE – 'How to manage virtual meetings – best practices'
As we move to more remote working have 'good' and 'frequent' meetings will become highly valuable.