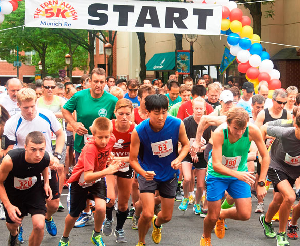 HELP DIAMOND SUPPORT EDEN AUTISM SUNDAY OCTOBER 15, 2017
Diamond Business Communications is proud to be kicking off their 2nd Annual  participation as "Team Diamond"  for the fundraising efforts to support Eden Autism.  If you would like join Team Diamond in our quest, or simply want to help in any way you can, contact Cora Park 609-642-9300 x201.
About Eden Autism;
Eden was among the first providers to address the needs for services across the lifespan. 2015 marked our 40th year of excellence in a range of services for individuals, families, educators and other professionals. Eden improves the lives of people with autism - one individual at a time, one family at a time, one community at a time.
Autism is the fastest growing serious developmental disability in the U.S. with a national prevalence rate of 1 in 68 children (1 in 41 in New Jersey).
For more information about Eden Autism, visit edenautism.org or call 609-987-0099.
EDEN AUTISM 5K FUN/RUN WALK DETAILS
Adminstration 7:30am • Start 9:00am
Pre-Registration $20 • Race Day $25
5K RACE
Registration 7:30am • Start 9:00am
Pre-Registration $25 • Youth ages 5-17 $20 • Race Day $30
USATF MEMBERS: Pre-Reg $22, Race Day $25