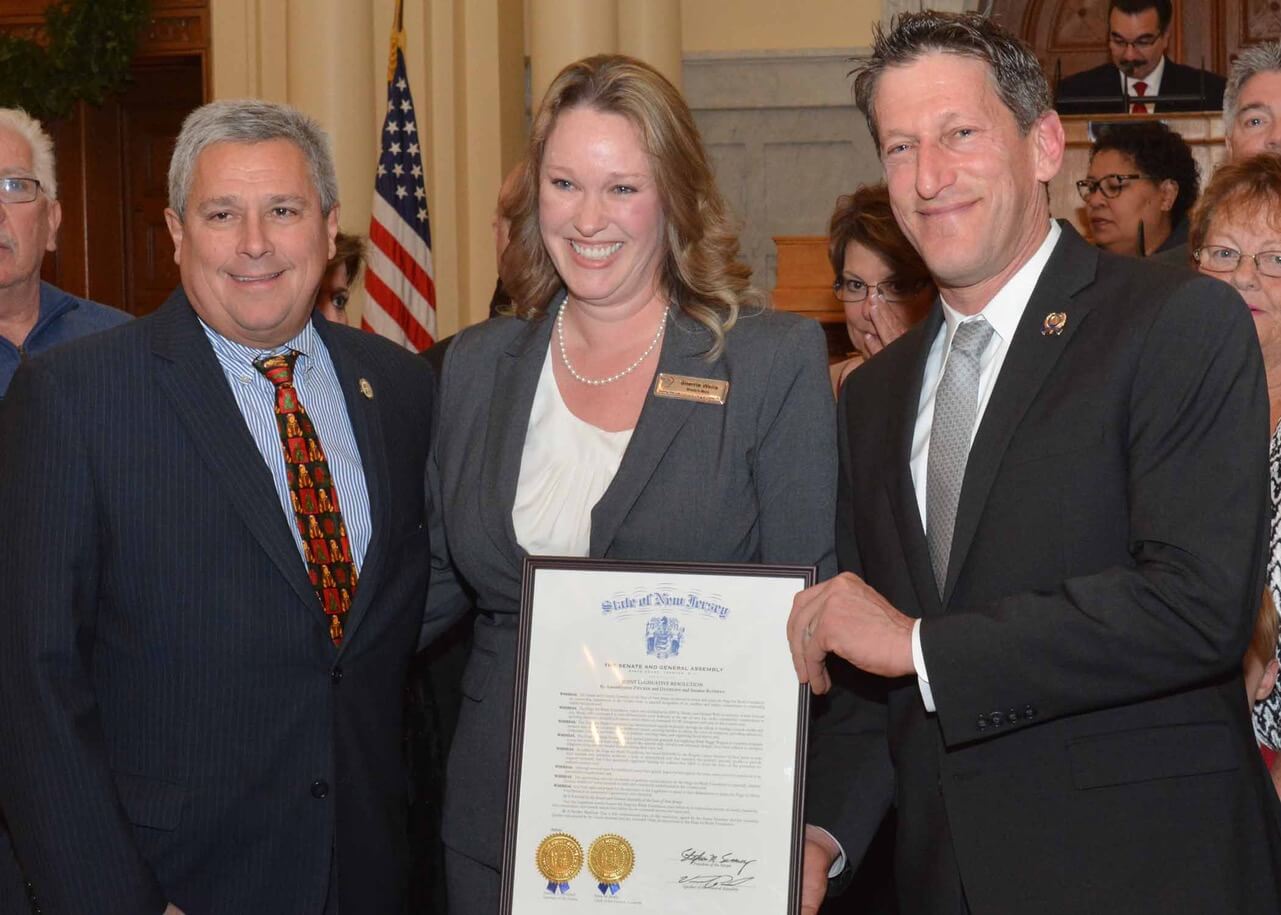 Cora Park, President CEO of Diamond Business Communications was honored to be invited by Co-Founder and mother of the foundation's namesake, Sherrie Wells as she was presented with the ceremonial resolution alongside her family and the foundation's board members.  December 7th will be recognized as "Hugs For Brady Day."
A ceremonial resolution sponsored by local resident and Assemblyman Joseph Danielsen (D), Senator Christopher "Kip" Bateman (R) and Assemblyman Andrew Zwicker (D).
Hugs for Brady helps out children with cancer, and children with cancer get a small fraction of research and development funds. Founded in 2009 by Sherrie and Michael Wells to help children diagnosed with cancer, after their son Brady was diagnosed with non-differentiated acute leukemia, the Hugs for Brady Foundation has made tremendous contributions to children's cancer research and provided both emotional and financial support for families.
Congratulations to this great Foundation.
Hugs for Brady is headquartered in South Brunswick Twp.  For more information about the Hugs for Brady Foundation, click HERE.