"We Have A vCIO We Can Trust To Help Us Maximize Our I.T. Investment"

"Having a VCIO that we can trust to be our partner in providing cost-effective I.T. solutions helps us and provides us options when we plan our I.T. strategy, as well as provides quick response to any I.T. issue, big or small. Diamond makes us feel like we have a big I.T. dept for our organization."

Judith Schmidt
President, CEO
New Jersey State Nurses Association
"I. T. Is One Less Thing to Worry About as a Small Business CEO!"

"The team at Diamond gives me great peace of mind knowing that they always monitor our systems and provide us with a state of the art backup system.  I appreciate their availability and response time to resolve my issues when they arrive."

Thomas J All
Visual Communications
"Great Peace of Mind!"

When looking into different IT firms, the products, value, and professionalism that we received from Diamond was higher than other firms we considered.  An attentive help desk and a security management service for our office and sales staff has been very beneficial in providing necessary services as our business continues to grow.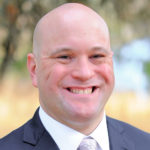 Peter George
Frontier Wine Imports
"Truly Honorable Service!"

Diamond is dedicated to meeting the individual needs of our company and doesn't push purchasing of unneeded applications or services. I would recommend Diamond in a heartbeat!
Judith Schmidt
President & CEO
NJSNA
We Have A vCIO (Virtual Chief Information Officer) We Can Trust To Help Us Maximize Our I.T. Investment

Having a VCIO that we can trust to be our partner in providing cost-effective I.T. solutions helps us and provides us options when we plan our I.T. strategy, as well as provides quick response to any I.T. issue, big or small. Diamond makes us feel like we have a big I.T. dept. for our organization.

Judith Schmidt,
President CEO
New Jersey State Nurses Association
I.T. Is One less Thing to Worry About!

The greatest benefit of moving to Diamond as an MSP is that my team and I can concentrate on growing our business instead of worrying about potential IT issues or the security of our data. Diamond has been professional and responsive with the migration and help desk issues that have come up since we partnered with them.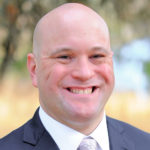 Peter George
Frontier Wine Imports
"Unmatched Customer Service and Responsiveness"

Cora and the team at Diamond serves as an expert resource for developing custom solutions to any IT challenge I may face.

Their customer service, responsiveness, and the overall effort to learn our business and the challenges we face in our industry are unmatched by any firm we have ever worked with.

There are a lot of providers out in the market that sell IT services, Diamond differentiates themselves by constantly staying on top of the technology trends and cybersecurity threats.

They understand our business and are a great advantage to my IT team, give Cora a call today.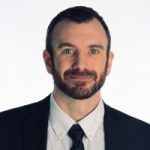 Travis Gleinig
Corporate Director of IT
United Methodist Communities